Leading Buttweld Fittings Manufacturer in India
Ashwin Impex has been a well-reputed seamless pipe and buttweld fittings manufacturer for many years. With years of experience as a manufacturer of welded fittings, we have gained extensive experience in worldwide export, including USA, UK, Malaysia, Italy, and many other countries. These products are available to clients in a variety of sizes, shapes, and designs based on their needs. The benefit of purchasing products directly from manufacturers is that you will receive genuine material and a proper test report and save at least 10-15%. Additionally, the manufacturer will always stand behind the product. Ashwin Impex is not only a standard buttweld fittings manufacturer in India; we are also an ISO 9001:2015 certified Stainless Steel Manufacturer In India. Our fittings and flanges are used in world-class pipelines.
What are Buttweld Fittings
Buttweld fittings are the most popular connection types for pipeline systems. They have a long radius elbow, concentric reducer, eccentric reducer, and tees. They are an important part of industrial piping systems as they are used to change directions, branch off, or to mechanically join equipment. SS buttweld fittings offer many advantages over threaded and socket weld fittings like availability of different sizes which can range from ½" to 72".
Features & Specifications of Buttweld Fittings
Seamless buttweld fittings are in high demand because they have a wide range of attributes and properties. These fittings are made to withstand high temperatures. The products offered by buttweld fittings manufacturer in India are made to withstand high temperatures. These buttweld pipe fittings are made of various elements that ensure high corrosion resistance and working strength. The manufacturing company uses high-tech tools and a skilled working panel to achieve high product quality.
Features
It has an efficient working strength
It has excellent corrosion resistance
It has superior durability
It concludes with great toughness.
Specifications
ASTM, ASME, and other standards
Sizes ranging from 1/8 NB to 24 NB
Wall thicknesses ranging from sch 5s to sch XXS
National and international raw material standards are required for the fabrication of buttweld fittings. As a result, the fittings are available in a variety of shapes and sizes to meet the specific needs of the customers. This is in high demand in a variety of applications due to its excellent properties and features.
Grades & Specification for Butt Weld Pipe Fittings
The material of forged and rolled austenitic stainless fittings for pressure pipes is referred to as ASTM A403 SS Pipe Fittings. WP304/L and WP316/L are common grades. They can be used in a variety of fields, such as engineering, energy conversion plants, and so on.
Scope of the ASTM A403 Standard
The standard includes several grades of austenitic stainless-steel alloys and marks the grade of steel with the WP or CR prefix, depending on the applicable ASTM or MSS size and rated pressure standards.
ASTM A403 is intended for forged steel pipe fittings, not cast pipe fittings. (These standards include austenitic stainless-steel castings, A351/A351M, A743/A743M, and A744/A744M.)
Stainless Steel ButtWeld Pipe Fittings WP Grade
WP Grade stainless steel is used in this standard, and several categories of butt weld pipe fittings are included to indicate whether a seamless or welded structure is used. Non-destructive testing methods and the extent of non-destructive testing are also denoted by class designations (NDE).
Description Units
This standard, as well as the applicable material standards, are written in both inch-pound and SI units. The material is supplied in inch-pound units unless the "M" standard number (SI unit) is specified in the order.
Values expressed in inches-pounds or SI units should be regarded as standard. SI units are shown in brackets throughout the text. Because the values in the two-unit systems are unlikely to be exactly equal, it is necessary to use two-unit systems independently. Inconsistency with this standard will result if they are mixed.
Specifications of ButtWeld fittings for our Supply Range
ASTM A403 grades include WP304, WP304L, WP310S, WP316, WP316L, and others.
Types include seamless and welded.
Sizes range from 1/2" NB to 48" NB.
Schedule 10s, Schedule 40s, and Schedule 80s are the wall thickness ranges.
Types Of Buttweld Fittings Provided by Ashwin Impex
Butt Weld Elbow
The butt weld elbow intends to change the flow direction in the piping system.
It comes in two sizes: long radius (LR) and short radius (SR).
A buttweld elbow is a hot pressed or forged steel elbow.
The elbow and steel pipe are directly welded together.
They are used for higher pressure and temperature elbows than other connection types.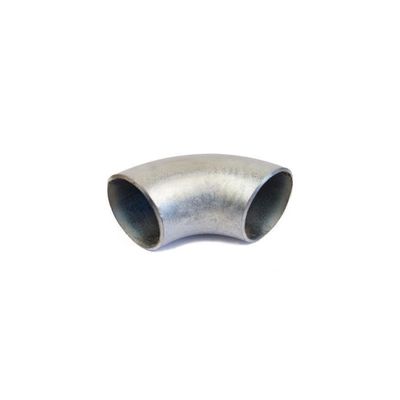 Butt Weld Tee
The butt weld tee has a 90-degree branch and a straight-line pipe.
It connects to another device for the pipeline systems.
Buttweld tee is widely used in pipelines in the petroleum, aerospace pharmacy, chemical industry, and other industrial industries.
Buttweld Reducer Tee
The T shape has the same structure, but the 90-degree branch is smaller than the diameter of the straight-line pipe.
As a result, smaller pipes or fittings should be used.
The diameter of the branch is less than that of the main diameter.
NPS diameters are commonly used to describe the reducing tee.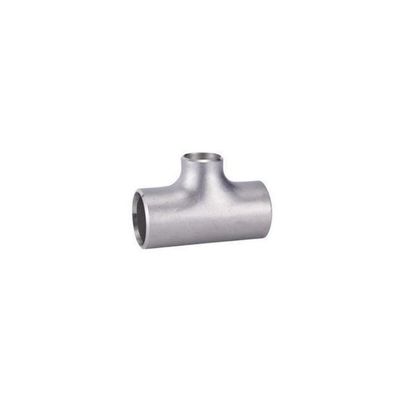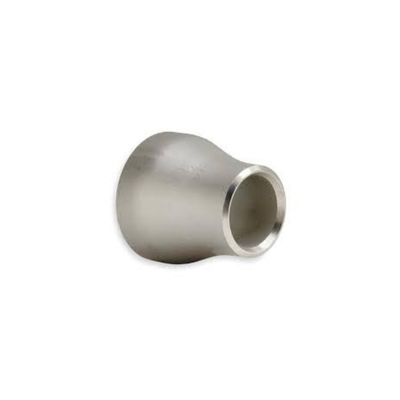 Butt Weld Reducer
Buttweld reducers are components used in pipelines to reduce their size from large to small-bore based on the inner diameter.
In this case, the reduction length equals the average of the smaller and larger pipe diameters.
The reducer can be used as a diffuser or a nozzle in this case.
It aids in meeting the existing piping systems' varying sizes or hydraulic flow.
It comes in two varieties: Concentric Reducer and Eccentric Reducer.
Concentric Reducer
This reducer is made up of symmetrical and conical fittings.
These fittings enlarge or reduce the diameter evenly around the centreline.
When 1" pipe transitions to a 34" pipe, it is commonly used when a single or multiple diameter change occurs.
Eccentric Reducer
A fitting with a conical shape that reduces or increases the diameter but is not symmetrical about the centreline.
In pipe-work systems, this is used to reduce the diameter of a pipe from one size to a larger or smaller size.
Butt Weld Cap
Buttweld Pipe End Caps are typically welded to the pipe end or mounted on the pipe end's external thread to conceal the pipe fittings.
To close the pipeline and perform the same function as a pipe plug.
Butt Weld Coupling
A coupling is a device that connects two shafts at their ends in order to transmit power.
Couplings' primary function is to connect two pieces of rotating equipment while allowing for some degree of misalignment, end movement, or both.
Coupling can also be defined as a mechanical device that connects the ends of adjacent parts or objects.
Butt Weld Nipple
The nipple is a short piece of pipe with threads on both ends that are used to connect two other fittings.
The overall length of the part of the thread is commonly used to specify the length of the nipple.
It may also have a hexagonal section in the centre for a wrench to grip.
Butt Weld Stud Ends
When the support of a rotating backup flange is required, a lap joint stub end is used to replace welded flanges.
It is also available in standard and non-standard ANSI dimensions for connecting pipes of varying diameters.
1

What are Buttweld Fittings?
Stainless steel Buttweld fittings are pipe fittings that are used to connect pipes and other pieces of equipment. They are designed to be welded onto the pipe and can create various connections, such as 45-degree angles, tees, and crosses. The main advantage of buttweld fittings is that they are much stronger than other types and can withstand higher pressures.
2

Where are Buttweld fittings used?
Buttweld fittings are most commonly used in the piping systems of industrial, commercial, and residential applications. They are used to connect pipes and to join them to other components like valves, pumps, and flanges. Buttweld fittings are available in various sizes, shapes, and materials and are often used to create custom piping systems.
3

What are the common types of butt weld pipe fittings?
Common types of butt weld pipe fittings include elbow fittings, tee fittings, couplings, unions, flanges, reducers, nipples, caps, valves, and adapters. The applications of these fittings vary depending on the type, but generally, they are used to connect two or more pipes together or to redirect the flow of a fluid or gas.
4

What is the difference between Buttweld and socket weld?
The main difference between butt weld and socket weld is how the two pipes are connected. Butt welds are joined by welding two pieces of pipe together at their ends, while socket welds are connected by inserting one pipe into another and then welding the joint. Socket welds are used for smaller-diameter pipes and require less material than butt welds, making them cheaper and faster to install.
5

What are the few types of weld joints offered by Ashwin Impex?
As a reliable buttweld fittings manufacturer in India, Ashwin Impex offers these types of weld joints; Butt Weld Elbow, Butt Weld Tee, Buttweld Reducer Tee, Butt Weld Reducer, Concentric Reducer, Eccentric Reducer, Butt Weld Cap, Butt Weld Coupling, Butt Weld Nipple, Butt Weld Stud Ends. The different types of weld offered by Ashwin Impex, a reliable buttweld fittings manufacturer, cater to various requirements.