Leading Stainless Steel Pipes Supplier In India
Ashwin Impex manufactures and supplies a wide range of stainless steel products ranging from stainless steel pipes, tubes, sheets, round bar, steel flanges, and many more ...
Most of our products are shipped all over the world including certain countries in Europe such as France and the United Kingdom. Besides that, we also deliver in the middle-eastern countries such as Qatar, and South Asian countries such as the Philippines catering to a diverse range of commercial and industrial market demand.
Over the decade, as stainless steel pipes manufacturer, Ashwin Impex has developed highly equipped facilities and laboratories for testing purposes. Depending on industrial requirements and market demand, stainless steel products are manufactured and tested by our technologically advanced facilities before they are made available in the market.
All of the stainless steel products offered by the SS pipes manufacturers are thoroughly tested for optimal performance and expected working efficiency. More than that, our products outperform most quality prerequisite standards and provide precise measurements and suitable mechanical properties at a reasonable rate.
There are a few industry-standard testing techniques such as PMI test (positive material identification), inspection by the third party, flattening test, and flaring test that the steel pipes manufacturers employ to gather quality metrics. After the inspection, the pipes are processed forward by the MS pipes manufacturer for further high-quality packaging operations and assured industrial product shipping options across the globe.
Stainless Steel Pipes: Types & Specifications
The most commonly used stainless steel pipe grades are 304 and 316. When compared to 304, the 316 stainless steel pipes offered by the Steel pipes manufacturer contain molybdenum which drastically enhances resistance to corrosion especially in the case of more saline and chlorine-exposed settings. The other grading series includes the grade series of 300 which consists of 304L, 316L, 316Ti, and the grade series of 900 includes 904L.
Besides that, the stainless steel pipes have unique mechanical properties such as the yield strength ranges from 170 MPa to 205 MPa or 25 Ksi to 30 Ksi, the tensile strength varies from 485 MPa to 515 MPa or 70 Ksi to 75 Ksi, and the minimum temperature is considered to be 1900 degrees Fahrenheit or 1040 degrees celsius.
The industrial pipes offered by SS pipes manufacturers are available in several lengths options such as double random, single random, and cut lengths. The other physical specifications of stainless steel pipe are ASTM 312, ASTM A358/ ASME SA312, and ASME SA358.
The different types of pipes that are heavily utilized for industrial purposes are injection pipe, hollow pipe, square pipe, rectangular pipe, large diameter pipes, electropolished pipe, polished pipe, fabricated pipes. The application of other types of stainless steel pipes such as ASTM A312 pipe, ERW pipe, seamless pipe, A358 welded pipe, EFW pipe, CDW pipe, LSAW pipe is also found in commercial sectors.
The extensive application can be found in a wide range of industries that includes chemical industries, power generation units, sugar industries, water supply industries, sanitation industries, seawater industries, process piping industries, food processing industries, and many others.
Our special purpose stainless steel pipes are exclusively manufactured for industry-centric applications. For instance, ASTM A312 steel pipes are used in petrochemical industries, and ASTM A358 stainless steel pipes are used for Oil and gas industries. Other product offerings include ASME SA312 steel pipes for renewable energy industries and A358 stainless steel pipes for pulp and paper industries.
Why Choose SS Pipes From Ashwin Impex?
With the help of our decades of experience in the metal industry as an MS pipes manufacturer and Stainless steel pipes supplier,Ashwin Impex has successfully been at the forefront of the development of innovative industrial products.
More than that Ashwin Impex's innovative products, advanced technical knowledge, and manufacturing expertise have helped us achieve the reputation of one of the most reliable steel pipes manufacturers and suppliers in India and across the world.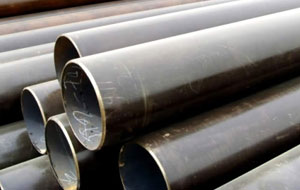 Carbon Steel Pipes
Nickel Alloy Pipes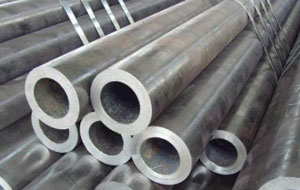 Alloy Steel Pipes
Duplex Steel Pipes