Leading Stainless Steel Pipes Supplier In India
Ashwin Impex manufactures and supplies a wide range of stainless steel products ranging from stainless steel pipes, tubes, sheets, round bar, steel flanges, and many more ...
Most of our products are shipped all over the world including certain countries in Europe such as France and the United Kingdom. Besides that, we also deliver in the middle-eastern countries such as Qatar, and South Asian countries such as the Philippines catering to a diverse range of commercial and industrial market demand.
Over the decade, as stainless steel pipes manufacturer, Ashwin Impex has developed highly equipped facilities and laboratories for testing purposes. Depending on industrial requirements and market demand, stainless steel products are manufactured and tested by our technologically advanced facilities before they are made available in the market.
All of the stainless steel products offered by the SS pipes manufacturers are thoroughly tested for optimal performance and expected working efficiency. More than that, our products outperform most quality prerequisite standards and provide precise measurements and suitable mechanical properties at a reasonable rate.
There are a few industry-standard testing techniques such as PMI test (positive material identification), inspection by the third party, flattening test, and flaring test that the Stainless Steel Pipes Manufacturer employ to gather quality metrics. After the inspection, the pipes are processed forward by the MS pipes manufacturer for further high-quality packaging operations and assured industrial product shipping options across the globe.
About Stainless-Steel Pipes
Stainless steel pipes are used for transporting chemicals, gases and corrosive fluids. They are made by a process known as extrusion wherein it is shaped into a pipe and then welded together to maintain the shape. ss pipes and tubes are terms which are terms which are used interchangeably but even though they are similar in shape, pipes are measured by their interior diameter while ss tubes are measured by their outside diameter.
Specification of Stainless Steel Pipes
The industrial pipes offered by SS pipes manufacturers are available in several lengths options such as double random, single random, and cut lengths. The other physical specifications of stainless steel pipe are ASTM 312, ASTM A358/ ASME SA312, and ASME SA358.
Stainless Steel Pipes Specification
SS Pipes Dimensions
ANSI B36.19M, ASME B36.19M, ANSI B36.10M, ASME B36.10M
SS Pipes Grade
304 / SS 304 / UNS S30400 / DIN 1.4301 304L / UNS S30403 / DIN 1.4306 316 / SS 316 / UNS S31600 / DIN 1.4401 316L / UNS S31603 / DIN 1.4404 316L / UNS S31603 / DIN 1.4404 310 / UNS S31000 / DIN 1.4841 310 / UNS S31000 / DIN 1.4841
SS Pipes Specifications
ASTM A312, ASTM A358 / ASME SA312, ASME SA358
SS Pipes Type
Seamless Pipe, ERW Pipe, Welded Pipe, Fabricated Pipe, CDW Pipe, LSAW Pipe
SS Pipes Length
Single Random, Double Random, Cut Length.
SS Pipes Schedule
SCH20, SCH30, SCH40, STD, SCH80, XS, SCH60, SCH80, SCH120, SCH140, SCH160, XXS
SS Pipes Outside Diameter
6.00 mm OD up to 914.4 mm OD, OD Size Steel Tubes available Ex-stock, Sizes up to 24" NB available Ex-stock
SS Pipes Surface Finish
No.1 Finish, No.8 Mirror Finish, 2B Finish, No.4 Finish
SS Pipes Delivery Condition
Annealed and Pickled, Bright Annealed, Polished, Cold Drawn
SS Pipes Form
Round, Square, Hydraulic, Hex, Honed, Rectangular, U Shaped, etc.
The different types of pipes that are heavily utilized for industrial purposes are injection pipe, hollow pipe, square pipe, rectangular pipe, large diameter pipes, electropolished pipe, polished pipe, fabricated pipes. The application of other types of stainless steel pipes such as ASTM A312 pipe, ERW pipe, seamless pipe, A358 welded pipe, EFW pipe, CDW pipe, LSAW pipe is also found in commercial sectors.
The extensive application can be found in a wide range of industries that includes chemical industries, power generation units, sugar industries, water supply industries, sanitation industries, seawater industries, process piping industries, food processing industries, and many others.
Our special purpose stainless steel pipes are exclusively manufactured for industry-centric applications. For instance, ASTM A312 steel pipes are used in petrochemical industries, and ASTM A358 stainless steel pipes are used for Oil and gas industries. Other product offerings include ASME SA312 steel pipes for renewable energy industries and A358 stainless steel pipes for pulp and paper industries.
Why Choose SS Pipes From Ashwin Impex?
With the help of our decades of experience in the metal industry as an MS pipes manufacturer and Stainless steel pipes supplier,Ashwin Impex has successfully been at the forefront of the development of innovative industrial products.
More than that Ashwin Impex's innovative products, advanced technical knowledge, and manufacturing expertise have helped us achieve the reputation of one of the most reliable ss pipes suppliers and manufacturers in India and across the world.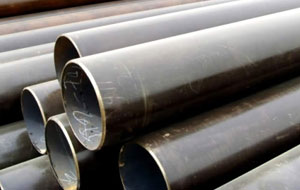 Carbon Steel Pipes
Nickel Alloy Pipes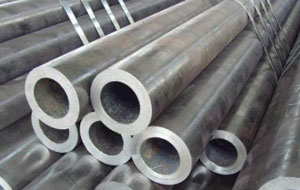 Alloy Steel Pipes
Duplex Steel Pipes
1

What are steel pipes used for?
Steel pipes are commonly used for plumbing, construction, and industrial applications. They are often used for transporting liquids, such as water, natural gas, and oil. Steel pipes can also be used for structural purposes, such as building handrails and guardrails or manufacturing frames for large structures like buildings and bridges. Stainless steel pipes are pipes made of an alloy of steel and at least 10.5% chromium. This makes them resistant to corrosion and oxidation. Thus, stainless steel pipes are commonly used in applications where the pipes will be exposed to corrosive substances such as salt water or acidic chemicals. They are also used in medical and food processing applications due to their resistance to bacteria.
2

Why do we use stainless steel pipe?
Stainless steel pipes are used because they are extremely durable, corrosion-resistant, and resistant to rust and other forms of degradation. Additionally, they are non-toxic, safe to use, and aesthetically pleasing. Furthermore, they are easy to install, low maintenance, and highly economical.
3

What are the types of stainless pipes?
The four types of stainless pipes are:
Seamless Pipe: Manufactured by a process that does not include welding. Seamless stainless pipes are typically more expensive and are used in high-pressure and high-temperature applications.
Welded Pipe: Manufactured by a welding process, typically at lower costs than seamless pipes. They are most commonly used for common to medium-pressure applications.
Fabricated Pipe: A type of pipe that is custom-made from a variety of materials. It is commonly used for specialty applications and is generally more expensive than either seamless or welded pipes.
Coiled Pipe: A type of pipe made from a continuous length of material, which is then formed into a coil for easy transportation and installation. It is most commonly used for applications requiring high pressure or long distances.
As a reliable stainless steel pipes manufacturer in India, Ashwin Impex offers a range of stainless-steel pipes catering to various requirements.
4

Are stainless steel pipes good?
Yes, stainless steel pipes are good because they are resistant to corrosion and rust, durable and heat resistant, and aesthetically pleasing. Stainless steel pipes are also easy to clean and maintain, making them an excellent option for many applications.
5

Will stainless steel pipe rust?
Stainless steel is a corrosion-resistant alloy but is not entirely waterproof to rusting. Thus, a stainless-steel pipe can rust in specific environments. To prevent rusting, cleaning the line regularly and protecting it from exposure to moisture and other corrosive elements is essential.